Search for your Form 1023 questions here...

I have woken up for the last 3 months with this one thing on my "to do" list that just kept rolling over and over. I made many attempts and even attended YouTube University. There are many people offering templates and assistance for ridiculous prices. But, in the end it turns out they were selling empty documents that claim they are fill in the blanks. When they say "blank" they mean blank. So much wasted time and money. In the end, I found things to make me busy and put filing my Articles of Incorporation on the back burner and walked away.
Today I woke up and told myself to face my fear and focus on filing my AOI. Once again I started clicking, cutting, and pasting. Five hours in I was feeling like giving up. I searched for a template and found FORM1023.org . I contacted customer service on FB to make sure I wasn't wasting my money . Low and behold, Chris contacted me back and set up a Zoom right away. He was patient in my confusion. He provided all the documents with real fill in the blank and verbiage needed . He took his time to explain the steps needed . No upsell, tricks or click funnels , just transparent information.
Within minutes I was filed and incorporated! Thank you so much!
InnerG in Motion Kids, Inc.
IRS 501 (C) (3) Status approved 90 days after submission. Chris Thank you for all your support and taking all my phone calls during the start of my business. You have provided TESI with excellent customer service. Your knowledge and downloadable information of nonprofit was well worth the donation. Chris was candid during the review of my IRS 1023 and other support. Thank you for your timely feedback which helps me keep my project goals on schedule.
Chris' support has been awesome! Again Thank you.
Trevor P Jackman PH.D Training Education Support Institue Inc. (TESI)
I don't think I have enough words to express my gratitude for the critical documents this site provided. Not only were they worth the donation for the more detailed information, it saved me countless hours of trying to research and create them myself. The free downloadable book was a God send.. I used this site to start my nonprofit in October of 2020. I am back to the site to see what valuable information is available to continue to grow my organization and to ensure that I can make a difference in the world…. all while meeting IRS scrutiny.
Thank you abundantly!
Sharon W. Floyd: Better Bound Book Store & Youth Development Corporation
More Testimonials
Get these Editable Templates
in Microsoft Word format!
---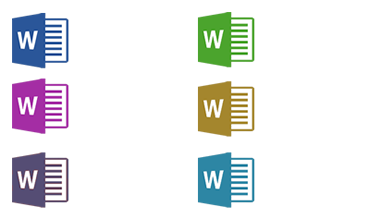 ---
Go to This Page
Link to this article on your website: